ON TRACK TO DIABLO
This comedy adventure takes place in the 1800's. Two women hire a team of odd and washed up mercenaries to escort them on a trip to find a mysterious man in Canyon Diablo. Theater games are played to increase confidence and prepare students for the production. Character development is heavily worked on for the show and everyone is cast. A $50 material fee is payable to TVYPA on the first day of class to cover costumes, props, scripts and sets. Final performance will be held 3/22 and 3/23; a $5 admission will be charged for entry.
TUESDAY, JANUARY 14: 5:30pm - 8:00pm
DUBLIN HERITAGE CENTER, 6600 Donlon Way
EXTRA REHEARSALS: WED. MARCH 19 AND FRI. MARCH 21 FROM 4-8:30PM
PERFORMANCES:
SATURDAY, MARCH 22: 3:00pm and 6 pm
SUNDAY, MARCH 23: 11:00am and 2pm
Dougherty Elementary MPR, 5301 Hibernia Drive
Tickets: $5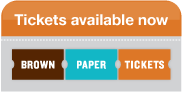 FIRST REHEARSAL: Monday, October 28 from 4:30-7:15PM
Rehearsals: Sundays 4-8pm and Mondays 4:30-7:15pm
Times are subject to change-not everyone will be called.
Tech week: Sun, March 23 thru Wed, March 26 5-9pm
Performances: March 27 & 28 at 7pm, March 29 at 2pm and 7pm, March 30 at 11am and 3pm.
Performances: Livermore High, 600 Maple Avenue
Winner of the Tony "Triple Crown" for Best Musical, Best Score and Best Book, AVENUE Q is part flesh, part felt and packed with heart.
AVENUE Q SCHOOL EDITION is a laugh-out-loud musical that tells the timeless story of a recent college grad named Princeton who moves into a shabby New York apartment all the way out on Avenue Q. He soon discovers that although the residents seem nice, it's clear that this is not your ordinary neighborhood. Together, Princeton and his new-found friends struggle to find jobs, dates, and their ever-elusive purpose in life.
Because the original AVENUE Q has some content elements that have previously made it a difficult choice for some high school productions, MTI has worked with the AVENUE Q authors to create an adaptation that maintains the dramatic intention and integrity of the piece, while editing it to make it more appropriate for high school audiences and performers.
Musical Theater DANCE and Basics of Dance
Ages 8 and up.
HAVE SOME FUN WITH US FRIDAYS, Beginning Feb. 7- April 25. You can join us anytime the class fits into your schedule with our drop-in rate of only $17/class. Bring a friend too!

Our Musical Theater Dance class teaches dance styles from shows like Oklahoma to Legally Blonde. This is an alternative to a dance studio where you enroll for a yearlong commitment and learn one dance. You will learn a new dance every few weeks! The class begins with a fun warm-up that includes some stretching/strengthening, and technique. The class will finish with everyone learning a fun musical theater dance number! Throughout the course of the class we will continue to work on flexibility, technique and picking up choreography. So if you love musical theater and want to feel great at auditions, come check out our class taught by Bay Area dancer, choreographer and performer Jenna Harris.


Tri-Valley YMCA, 6693 Sierra Lane, Dublin
Drop-in rate: $17/class for one class; $30 for both classes
Last class: April 25-No Class March 30 and April 4
Are you looking to improve your vocal and performance skills? Join Eve Shahoian and accompanist Stan Fong for this 4 hour Vocal Master Class that will work on your vocal technique and presentation of a song of your choice in front of a live, supportive audience.
The participants are given the opportunity to learn through singing and also learn by observing others. This class is limited to 6 experienced vocalists ages 12 and up. We invite everyone to be audience members because your feedback is vital to increase the learning experience for everyone, even you!
NEXT DATE beginning of 2014. If you are interested email us at TVYPA@TriValleyYPA.org