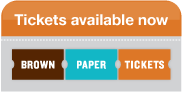 Fri Jul 8 at 7pm - Oz Cast
Sat Jul 9 at 2pm and 7pm - Kansas Cast
Sun Jul 10 at 2pm - Oz Cast
Livermore High, 600 Maple Street
Ticket prices are the same online as at the door! Save yourself time and order your tickets online!
CITY OF DUBLIN CAMPS -
ACTING 101 JUNE 27 - JULY 8 9AM - NOON AGES 7 - 11
ACTING 201 JUNE 27 - JULY 8 1PM - 4PM AGES 10 AND UP
JAMES AND THE GIANT PEACH, JR (3 WEEKS)
JULY 18 - AUGUST 5 9AM - 4PM AGES 8 AND UP
REGISTER
 
PAST MUSICALS
2015 - Legally Blonde, Peter Pan, Jr
2014 - Rent School Edition, Avenue Q
2013 - Les Miserables, Little Mermaid, Jr, Urinetown
2012 - High School Musical, Annie, Jr, 13 the Musical
2011 - Into the Woods, Jr, You're A Good Man Charlie Brown
2010 - Beauty and the Beast, Jr
2009 - Seussical, Jr
2008 - Music Man, Jr
2007 - School House Rock, Jr
City of Dublin - fall/winter 2016-2017
CENTER STAGE PLAYERS present
Fools By neil simon
center stage players: AGES 8 and up
september 20 - february 5 (NO CLASS-Nov 22, dec 27, jan 3)
TUESDAY 5:30-8:30PM
Join us for our Center Stage presentation of the Neil Simon play Fools.
Ages 8 and up. Join us for Fools by Neil Simon. Leon Tolchinsky is ecstatic. He's landed a terrific teaching job in an idyllic Russian hamlet. When he arrives he finds people sweeping dust from the stoops back into their houses and people milking upside down to get more cream. The town has been cursed with Chronic Stupidity for 200 years and Leon's job is to break the curse. "The brightest, freshest, funniest, wittiest, warmest and happiest to do on Broadway in many a day." Everyone is cast.
$50 material fee due first day of class for scripts, costumes, sets, props.
Additional rehearsals: Wednesday, Feb. 1 and Friday, Feb. 3. .
Price for Residents: $350
PERFORMANCES:

Saturday, Feb. 4 at 3:00PM and 7:00PM
Sunday, Feb. 5 at 11:00AM and 3:00PM

Dublin Heritage Park, 6600 Donlon Way

Tickets: Adults-$10 Students:$5
KINDERDRAMA: AGES 4 - 7
september 20-november 15 (NO CLASS-APRIL 5)
TUESDAY 4:00-5:00PM
Join us for this fun class and learn about the world of theater, while increasing their confidence. Children play theater games, learn about cresting a character and perform a short show during the last day of class. Parents, siblings and friends are invited to see the show. A $10 material fee is due the first day of class for costumes and props. Tri-Valley Young Performers Academy Staff.
Price for Residents: $120